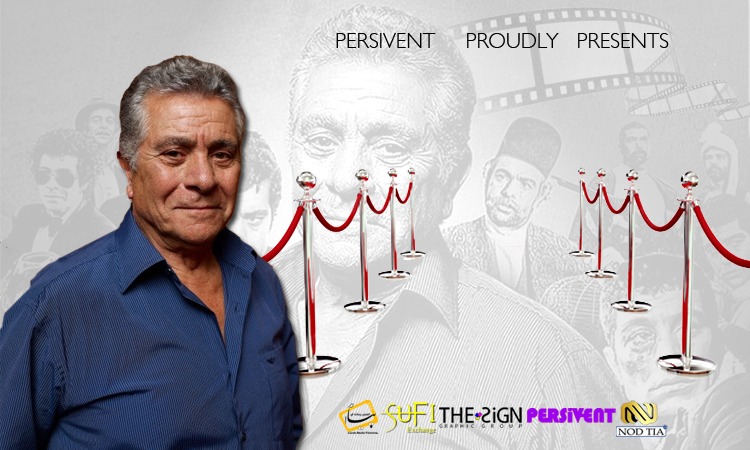 Persivent Proudly presents:
Movie Behrouz a legend on screen Gothenburg
A film by Sepehr Mikaelian
We are proud to announce at Behrouz Vossoughi will be our special guest who will walk on RED CARPET
Bioraphy:
Behrouz Vossoughi born 11 March 1938), is an Iranian actor, TV host and model, with appearances in more than 90 films and plays. He has also worked in television, radio and theater. His work has earned him recognition at several international film festivals, including for Best Actor at the International Film Festival of India in 1974 and the Lifetime Achievement Award at the San Francisco International Film Festival in 2006.
He started acting in films with Samuel Khachikian in Toofan dar Shahre Ma and Abbas Shabaviz's Gole gomshodeh (1962), and became a major star as the brooding hero of the revenge drama Qeysar (1969), directed by Masoud Kimiai.
Vossoughi received the Best Actor Award at the Sepas Film Festival for this role.
His most famous film works are Qeysar (1969), The Invincible Six (1970), Reza Motori (1970), Dash Akol (1971), Toughi (1971), Deshne (1972), Baluch (1972), Tangsir (1973), Gavaznha (1974), Zabih (1975), Mamal Amricayi (1975), Zabih, Kandoo (1975), Hamsafar (1975), Sooteh-Delan (1978), Caravans (1978) and Sphinx (1981).
More info: 0720022620
Date : 14 September at 17:00 to 21:00
Price: 180 SEK + 20 SEK (Service fee)